John Poveromo: Host & Creator
John Poveromo is a nationally touring comedian, cartoonist, writer, actor, and host/creator of Dystopia Tonight with John Poveromo on TwitchTV, ApplePodcasts, Spotify and YouTube. John's been seen on FXX's Gotham Live, FoxTv's "The Q", VH1, MTV, written for Newsweek, and has a short film on Amazon Prime that he both co-wrote and starred in titled, "Duppet."
John's been featured in the NY Times, as a "Young comic to watch," detailed in The Asbury Park Press as, "Not your run-of-the-mill-standard-issue-garden-variety stand-up" and profiled in NJ Monthly Magazine and US Weekly Magazine as well as numerous other publications. John is a sought after guest for a variety of comedy, pop-culture, and political podcasts as well as a favorite and frequent guest on SiriusXM radio's "Tell Me Everything with John Fugelsang."
Connect with Joanne: Official Website | Instagram | Facebook | Twitter
_________________________________
Joanne Filan: Co-Host
Growing up in New Jersey (but refusing to die there), Joanne Filan has made her way around the comedy club scene and around the comedy country.  Performing at well-known places such as The Friars Club, Broadway Comedy Club, Caroline's, Greenwich Village Comedy Club and more, not to mention a fixture in the traveling show, "The Broads of Broadway", she is well known in the comedy world. She even reaches the masses through her TV and media appearances, including Hulu, Fox, Amazon, Here TV, Comedy Time TV, and in "Comics Favorite Jokes" in the NY Post. She can also be seen in a new documentary entitled "Words: An Exploration of Identity". Joanne has taken part in festivals and competitions as well, from The New York Underground Comedy Festival to the Women in Comedy Festival in Boston, to the recent Ladies of Laughter Competition. She has ventured into the college circuit- hosting, featuring, and headlining in events at Bryn Mawr College, Monmouth and Lehigh Universities, and many more. She also proudly performs for the US Troops overseas. Her writing side has also come into play as she has just finished co-writing a TV pilot and is also a regular guest lecturer for creative writing classes at St. John's University- ensuring her creativity will go on, despite any side effects.
Well over a decade into the business and Joanne has never been more on top of her game.  She consistently delivers a unique "stream of consciousness" style of humor full of random thoughts and quirky observations that keep audiences either rolling in the aisles or on the edges of their seats, anxious to hear what she has to say next.  With an amazing gift for improv, razor-sharp wit, and a subtle delivery, Joanne is an unexpected gem- a comedian so able to tap into the moment that no two shows are ever alike.
Connect with Joanne: Official Website | Instagram | Facebook
_________________________________
Natasha Samreny: Co-Host
Natasha Samreny is a multicultural military brat who traded in Mormon seminary for solo book clubs at the bar. Raised by recovering Catholics from different sides of the world, she aligns with anyone who treats garlic as a primary food group. Samreny got her storytelling start in radio and her sweet codependent nature from too much church in her formative years.
The sexiest thing about Samreny is her cat. She trained at The Second City theatre in Chicago and has performed improv, sketch, and stand-up comedy internationally, including Edinburgh and Camden's fringe festivals. Stateside, she's been seen at The Improv, Zanies, Boston Comedy Arts Festival, NYC Sketchfest, and all of your favorite storytelling festivals -- if you had favorite storytelling festivals. In short, if you're wondering where she's from, please keep guessing. It's Natasha's favorite game.
Connect with Natasha: Official Website | Instagram | Facebook | Tiktok
_________________________________
Tom Banis: Co-Host
Tom Banis is the background engineer and co-host for Dystopia Tonight, including co-host of the podcast's annual 24-Hour Benefit Stream to End MS. Tom is a Jack of all Trades as he has his own live entertainment company specializing in corporate events and parties. As well as being a stellar DJ he's also an avid poker player. 
Connect with Tom: Instagram
_________________________________
Diana Reduble: Co-Host & Designer/Artist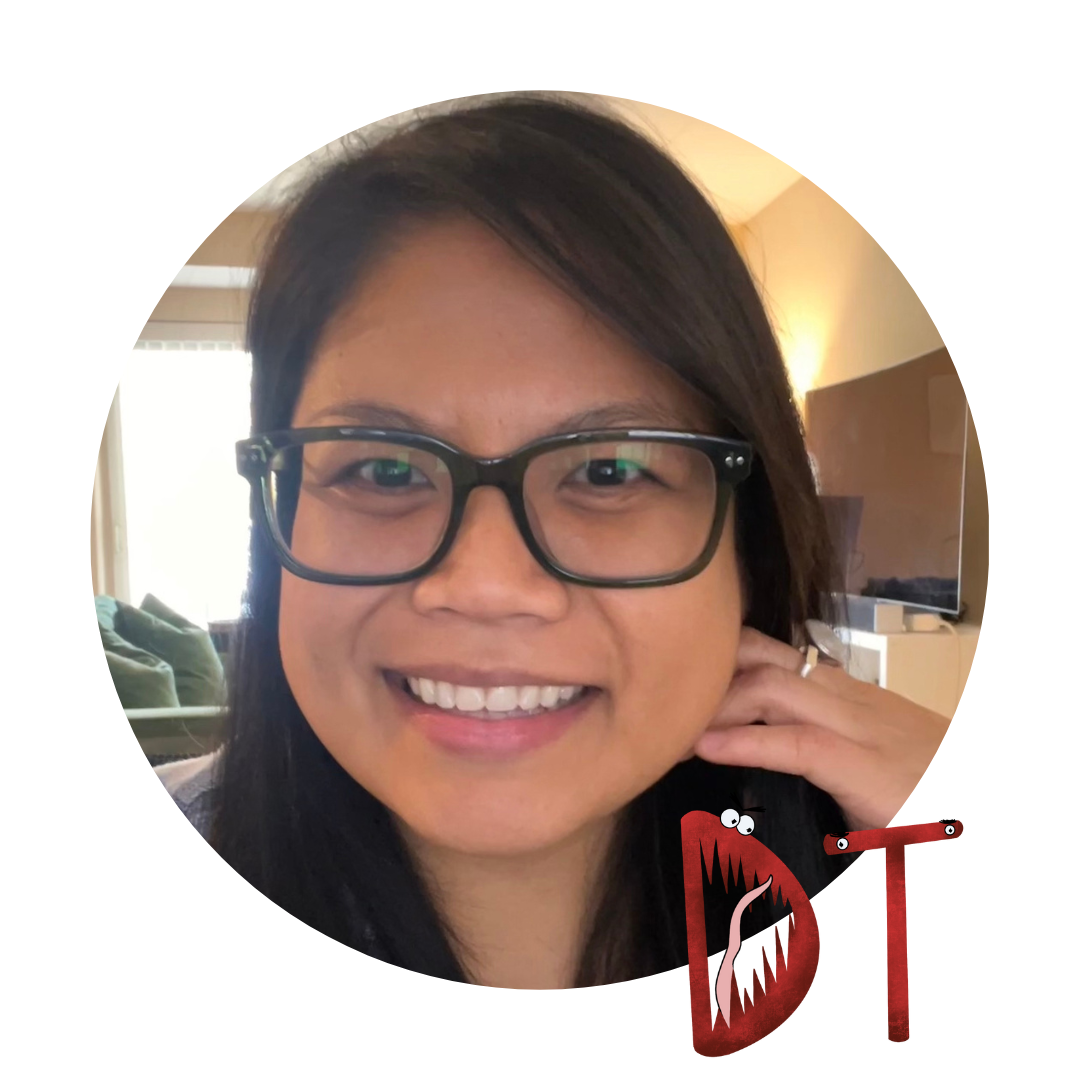 Diana Reduble (pronounced Re-doob-leh) is a Graphic Designer in the greater Philadelphia area. She has 10 years of experience in the home decor industry, designing everything from wall decor to novelty ceramics. When she's not designing, she loves spending her time with her boyfriend, dog and two cats. In addition to co-hosting Dystopia Tonight, she's also the artist behind many of your favorite Dystopia images!
Connect with Diana: Official Website
_________________________________
Jess Agi, MPA, CAPM: Producer & Manager
Jess Agi is an award-winning writer, media and comedy producer, nonprofit director, social impact strategist, and pop-culture superfan. A long-time collaborator of John's, she is excited to join the Dystopia Tonight team as a producer and John's manager.
To contact Jess about John Poveromo and/or Dystopia Tonight, email: jess(at)greenolivecreative.com. 
Connect with Jess: Official Website
_________________________________
Emily Englich: Illustrator/Artist
Emily is a graduate of Montclair State who majored in illustration with a minor in fine arts. She began working with John and illustrating for Dystopia Tonight in November 2021 and has since had her artwork featured in US Weekly Magazine. On the side she helps run Montclair's club gymnastics team and does illustrations for HerCampus Magazine.
Connect with Emily: Official Website
_________________________________
Bill Normyle: Creative Consultant
Bill Normyle is a producer, actor, and talent manager. He is a founding member of the Dystopia Tonight team and current creative consultant on the show. To contact Bill, email: billnormyle(@)gmail.com.